"Oral Humor - The Show With Bite"


Oral Humour - The Show with Bite: It was an evening of great entertainment, much laughter and celebration as friends of NUS Dentistry gathered at the Esplanade Concert Hall for its first-ever fundraising show.
Memories of dental school and training to be a dentist; great oral health advice to keep teeth for a lifetime; reminders of the importance of healthy teeth and gums were brought across with bite-sized portions of humour. NUS Dentistry would like to say a BIG THANK ...YOU to all who generously supported the show through their contributions and presence. The contributions will go a long way in supporting the Faculty's ongoing efforts to improve the oral health of the population, especially the elderly through research and clinical services; as well as supporting dental education to train future generations of oral health care professionals.
Special thanks also go out to the wonderful cast and crew who went that extra mile to make the evening such a memorable one.
Photogallery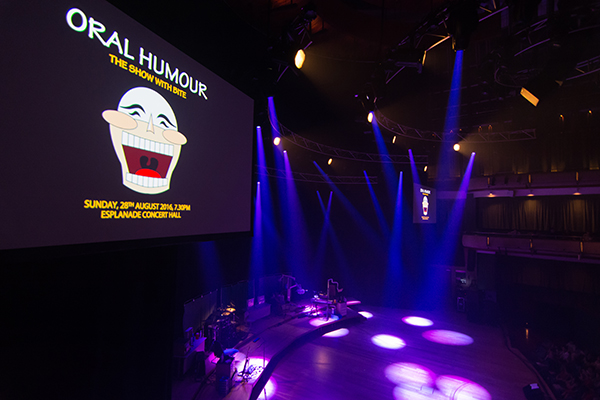 Before the magic began...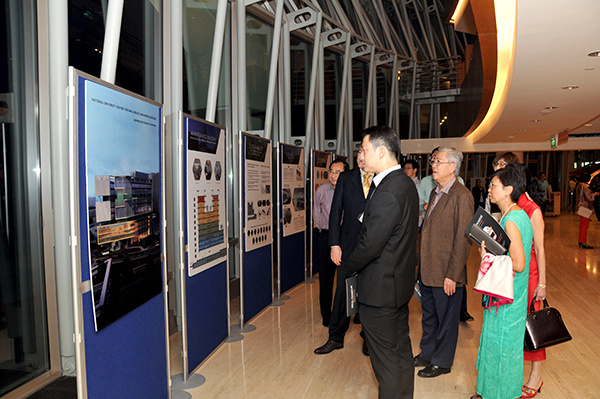 Guest-of-Honour, Dr Lam Pin Min, Minister of State for Health,
viewing the future Centre for Oral Health information panels.

Guest-of-Honour, Dr. Lam Pin Min, Minister of State for Health, having a chat with Mr. Wong Ngit Liong, Chairman, NUS Board of Trustees, just before the show.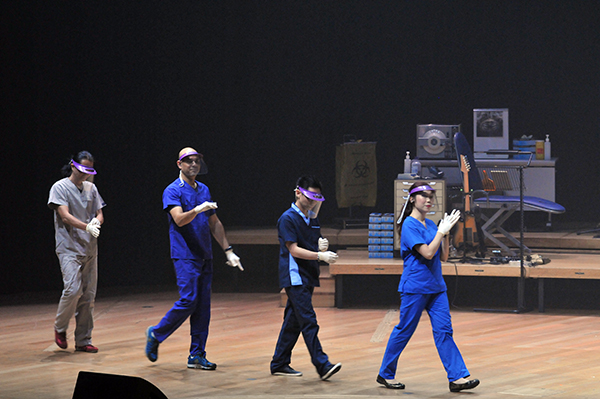 The Rude Canals - The band that provided the music for the event.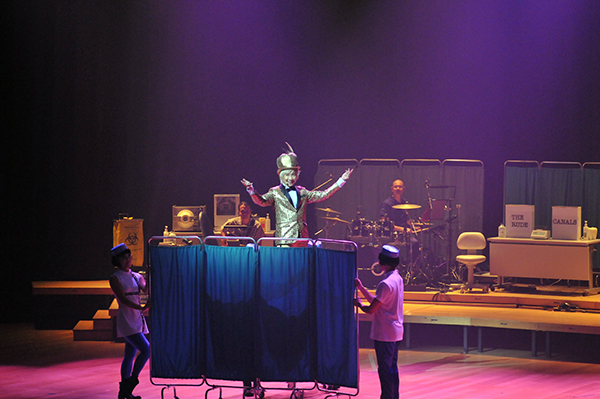 Hossan Leong as our very own Tooth Fairy.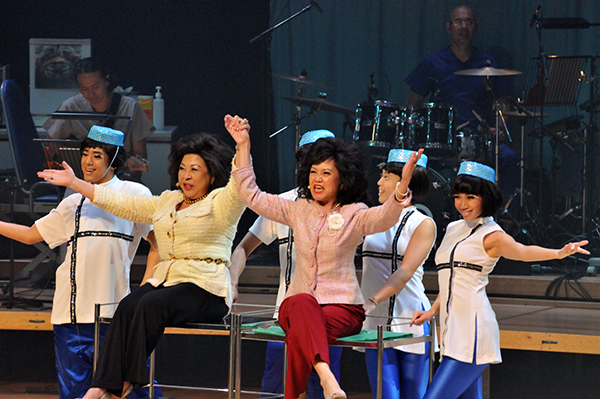 Koh Chieng Mun and Nora Samosir -The Dental Sisters of the night.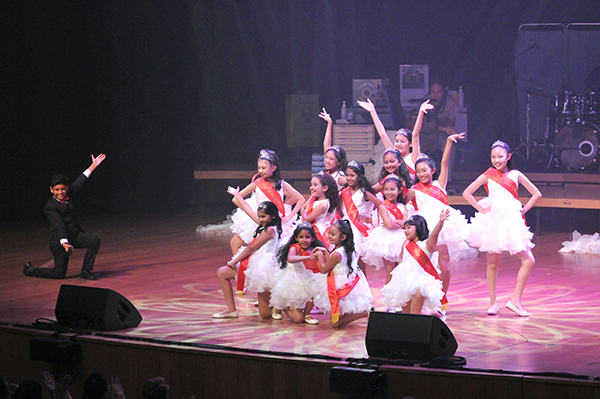 Performance by the Kids Performing Academy of the Arts.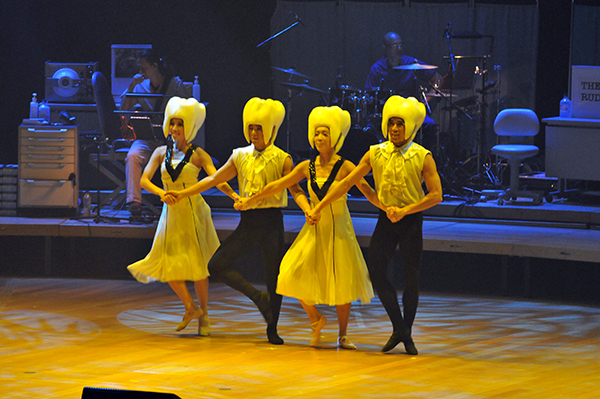 The Flossettes.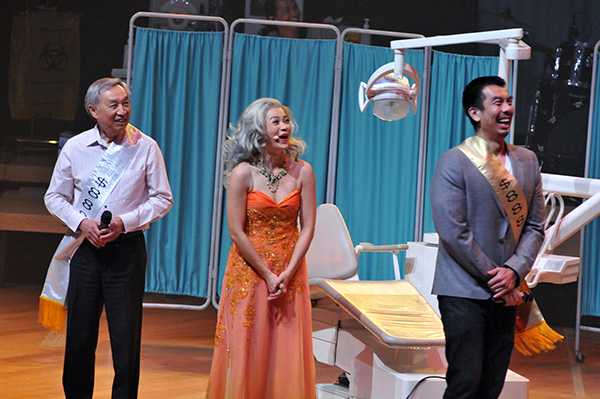 Sporting audience participation.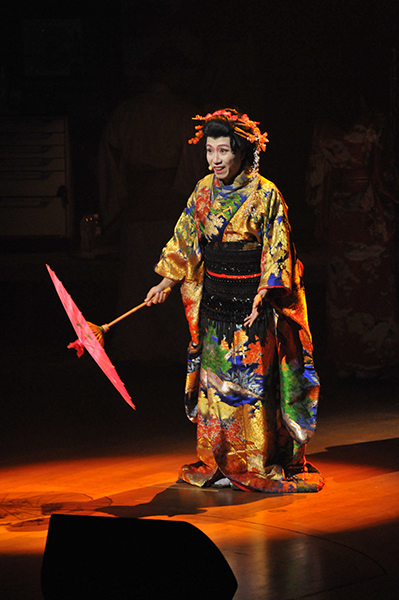 The Geisha telling the story of dental training.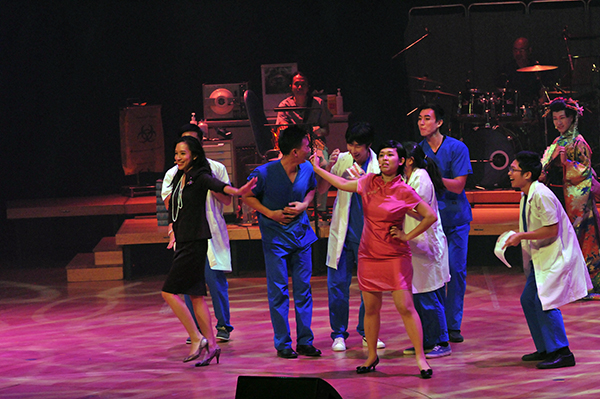 In this segment, The REAL Dentists (who just happen to be alumni) seen spoofing their professors.
Can you tell who they were spoofing?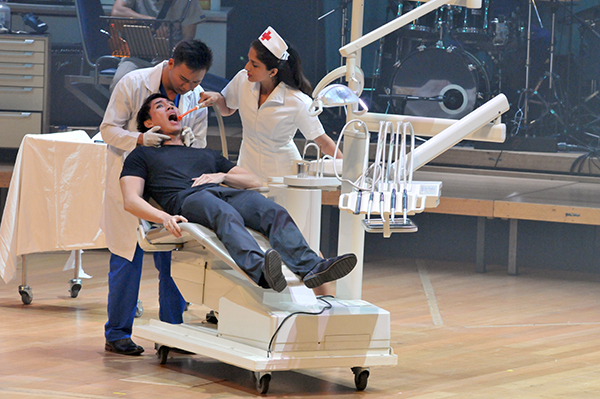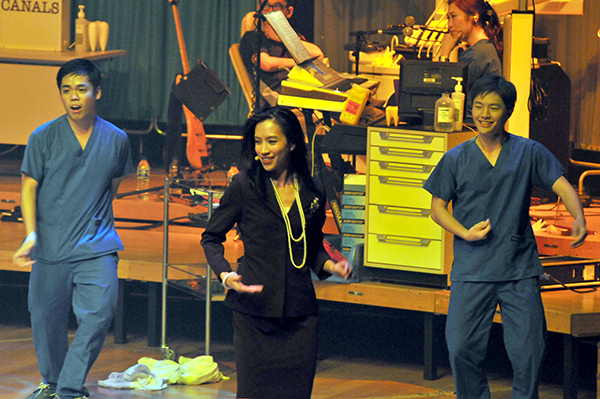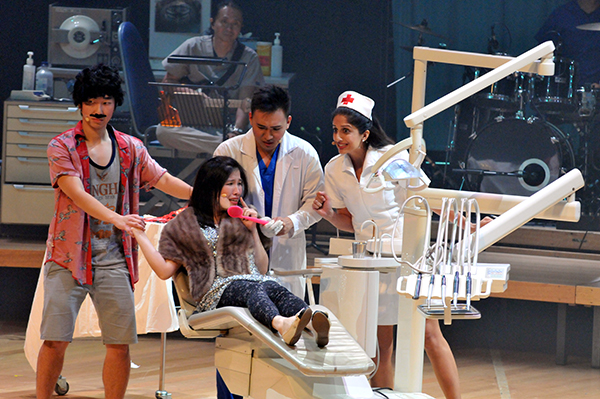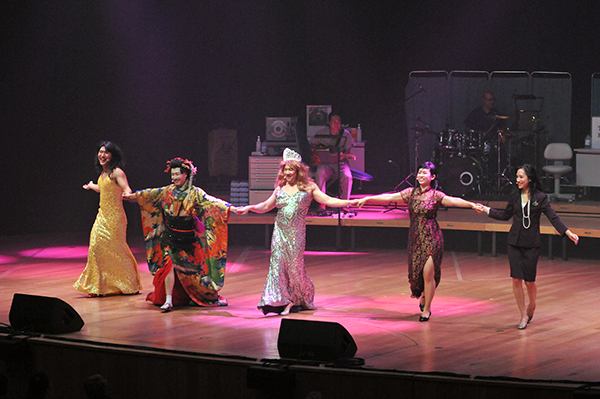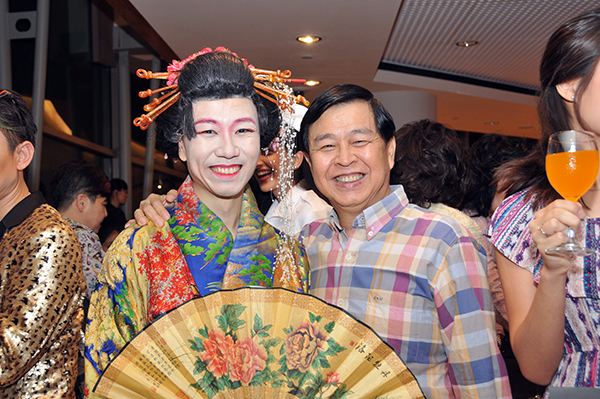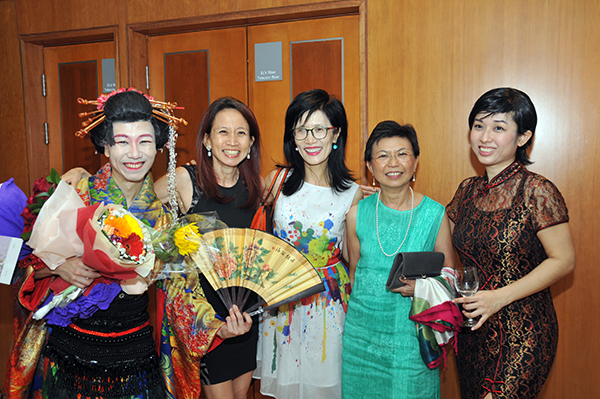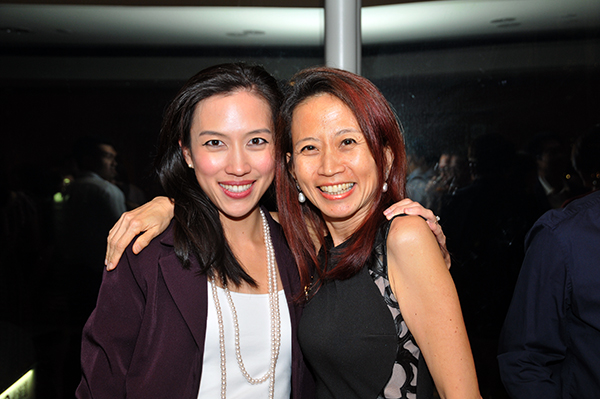 The uncanny resemblance.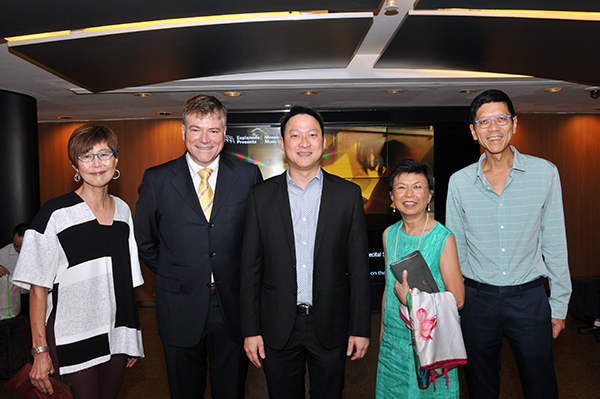 (From Left) Dr Evelyn Lee; Professor Finbarr Allen, Dean, Faculty of Dentistry/Chair, Oral Humour Organising Committee; Guest-of-Honour, Dr Lam Pin Min, Minister of State for Health; Associate Professor Grace Ong, Co-Chair Oral Humour Organising Committee; Professor Tan Chorh Chuan, President, NUS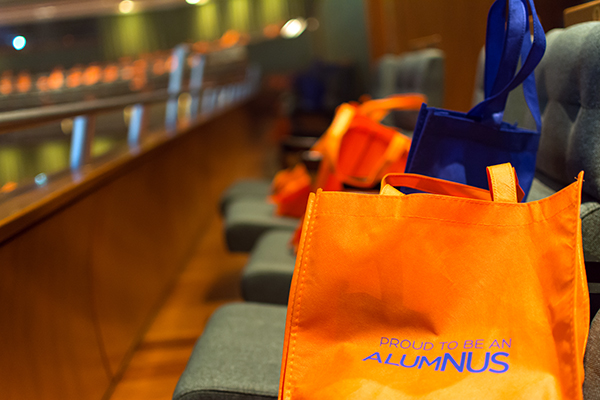 Proud to be an ALUMNUS! - Big thanks to the Office of Alumni Relations for the carrier bags.