Dental Society, NUS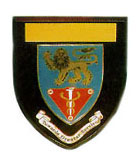 The Dental Society at the National University of Singapore (NUS) was established in 1949 with the objectives of promoting extracurricular activities amongst its members and the advancement of dentistry-related studies.
The motto of the Society is "Towards Greater Service" and its crest is represented by the handpiece and serpents in the triangular frame, which is depicted by the engine cord and pulleys. Lying above the triangle is the lion that symbolises Singapore. The handpiece and serpents represent the art of healing. The engine cord and pulleys indicate progress. The colours blue and gold represent the origin of the Society from the King Edward VII College of Medicine while russet brown is the official colour of Dental Surgery.
The Society is managed by an Executive Committee (EXCO), whose student members are elected annually by the undergraduate dental population. The Freshman Orientation Committee and the local organising committee of the Asia-Pacific Dental Student Association (APDSA) Congress report directly to the EXCO.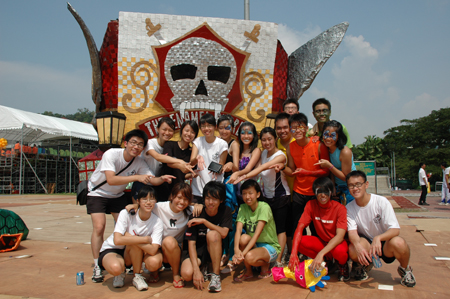 Various activities and projects are organised by the Society. The PSU-MU-NUS games is an annual event where dental students from the Prince of Songkhla University (Thailand), the University of Malaya (Malaysia) and the National University of Singapore come together, in either one of the campuses, for a few days to interact and compete in various sports, like football and basketball.
The APDSA Congress is another annual event where dental students from Malaysia, Singapore, Thailand, Indonesia, Taiwan, South Korea, Japan, Australia and Cambodia congregate for a week.