Interview with Director, Alumni and Community Affairs, NUS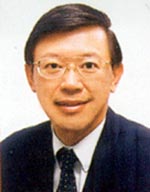 A/Prof Teo Choo Soo, Director, Alumni and Community Affairs

Heartiest congratulations to Associate Professor Teo Choo Soo on getting a new appointment as the Director of the Alumni and Community Affairs, NUS. The Faculty is very pleased to learn of the appointment and view it as an important achievement by one of its alumni. The opportunity is even greater now for us to further enhance dentistry in the university community and its activities. Below is an excerpt of an interview with Prof Teo:
Q: Can you highlight your plans for ACR?
When I joined ACR early this year, I embarked on a strategic planning exercise to identify the strengths and weaknesses of this office and its needs for resources. A mission statement to foster strong relations with alumni and the community was subsequently developed. We then established a road map for our strategy, and identified the valued core functions and supporting resources. We are glad to report that we are making good progress and hope to share these plans with Faculties, Administrative Departments and Halls.
To take alumni cultivation to a global platform, we are working with alumni living abroad to establish more overseas alumni chapters. We hope to encourage more interaction among alumni across the world.
Next year, a cyber alumni community will be launched to allow alumni to interact online. Specifically, there will be modules to allow them to update their personal records, renew ties with old friends, network with one another and participate in e-groups, online discussions and tap the knowledge of the experts.
Through all these, we hope to improve NUS services and infrastructure that serve our alumni and students; enhance greater interaction, bonding and networking among students, faculties and alumni; and promote a greater sense of belonging to NUS. Ultimately, we hope to encourage generosity in alumni in sharing their resources of time, expertise and wealth to help make NUS an institution of high global standing.
Q How can ACR help in the promotion of alumni activities at Faculty level?
ACR is keen to work closely with the Faculty of Dentistry to promote a greater sense of belonging among the dental alumni. Together with the Faculty, we could identify and co-organise events that would create positive experiences for alumni. For instance, we could create opportunities for dental alumni to return the faculty to help mentor students or share their experiences with students. While we organise social functions for alumni, we could invite students to participate or involve them in organising the events. By involving students, we are cultivating our future alumni and creating a fraternity that will grow from strength to strength. The Faculty of Dentistry is a small faculty and hence it would be very meaningful and rewarding for ACR to play an active role in alumni and student cultivation.
Prof Loh Hong Sai
Chairman
Faculty External Relations Committee
---
Dr Lo Geok Lam's Retirement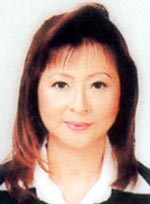 Dr Lo Geok Lam
Dr Lo who has spent the last 22 years serving tirelessly and contributing to the faculty is retiring this year. She first joined the faculty as a Lecturer in 1980 and was largely responsible for the development, organization, review and implementation of the undergraduate Paediatric Dentistry programme.
Dr Lo was Ex-Officio Member of the Board of the Singapore Dental health Foundation and also served as a reviewer for the Singapore Dental Association Journal.
On the international scene, she was appointed member of the Board of Directors of the Paediatric Association of Asia since 1999. The role of the association is to assist in the formulation of policies and organization of key activities in research and public health measures to improve oral health of children in the region.
Dr Lo is well known for her graciousness and generosity. Over the years, staff and students alike have benefited from her generous support of their activities. One of Dr Lo's best remembered roles in the faculty is that of Chairlady of the Sports, Social and Welfare Committee. Her enthusiasm inspired staff participation in the numerous activities organized by the committee.
To thank such a marvellous colleague, the faculty planned a farewell party in her honour. Happy Retirement, Geok Lam!