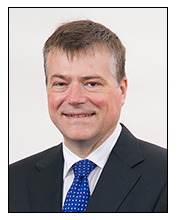 As the new Dean of the Faculty of Dentistry, I am delighted to present my first foreword to the Dental Mirror. Having taken over as Dean on 1 May 2016, I am conscious that I have very large shoes to fill. It is unique, I believe, to have three former Deans on the staff and I am fortunate to be able to call on such experience and expertise as I adjust to my new surroundings. My immediate predecessor, Associate Professor Grace Ong, has been a great help to me in my period as Dean Designate and over my first few weeks as Dean. I am also grateful to Associate Professor Kelvin Foong and Associate Professor Jennifer Neo who have returned to their disciplines after service to the Deanery. I very much look forward to working in the Faculty and NUS/NUHS over the coming years.
In this issue, the editorial team has done a great job in capturing key events and milestones in the Faculty in the first quarter of 2016. This includes a number of scientific symposia organised through the Centre for Advanced Dental Education, and we were delighted to see such good numbers attending these events. Recently, the Minister for Health declared war on diabetes, and our research team is actively exploring the mechanisms of interaction between diabetes and oral disease. The Faculty co-hosted the Diabetes, Oral Health and Nutrition Symposium with the Joslin Diabetes Centre and Sunstar Foundation in Jan 2016, and the level of attendance is indicative of the importance of this subject matter. The burden of dental disease is high, and it is important for the Faculty to actively engage in translational and population level research as well as laboratory research in future years. We will be building up teams in the coming months to address critical research questions, and will provide greater detail in future issues. We celebrate with our staff and students who have also done the Faculty proud through their research achievements in recent publications and conference presentations.
In terms of education, our Faculty continues to refine and improve the undergraduate curriculum to ensure the competence of our graduates to manage oral disease and promote health. We congratulate our colleague, Associate Professor Wong Mun Loke for receiving an NUS Teaching Excellence Award recently.
We also want to highlight the big show, "Oral Humour – the Show with a Bite". This is a professionally produced show and will be presented at the Esplanade on 28 August 2016. Please consider supporting the show and buy lots of tickets for friends and family. The proceeds will support important projects such as development of oral health services for compromised elderly patients at the new National University Centre for Oral Health, Singapore.
I hope you enjoy the current issue of Dental Mirror!
Professor Patrick Finbarr Allen