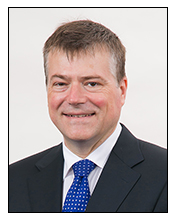 Welcome to the latest edition of "Dental Mirror". Through this publication, we hope to keep the wider dental community in Singapore informed of events and plans at the Faculty of Dentistry (FOD). In this edition, the editorial team provide insights and highlights into a range of clinical, research and teaching activities.
This Faculty is very committed to playing an active role in continuing education, and identify areas which might be of interest to the wider dental practitioner community. This year, the focus of the NUS-SDA Distinguished Speaker programme was on Ethics and Legal dilemmas in Dentistry. There was a large turnout which I think reflects how much interest there is in this complicated field. The FOD symposium in February focused on oral healthcare for the elderly, and this will be a growing topic as we see more and more elderly patients.
In addition to engaging with fellow dental professionals, we also need to ensure that policymakers understand issues related to dentistry. We were fortunate that the Permanent Secretary for Health spent a morning with us in February, accompanied by the Chief Executive of NUHS and the Chief Dental Officer. This was a very good opportunity for us to show a key policymaker how training and education of dentists is quite different to medical doctors.
The FOD has a tripartite mission, and to advance our standing in research, the Faculty took the team to the IADR general session in San Francisco. This was a really good opportunity to promote our Faculty in the biggest dental research meeting in the world, and we received very good feedback. This will be an ongoing initiative and we believe it will lead to productive collaboration with researchers across the globe.
The re-organisation of the health service was announced by the Ministry of Health in January. When this process is complete, the National University Centre for Oral Health Singapore (NUCOHS) will be part of an extended NUHS that will include Jurong Health, and a new entity called the National University Polyclinics (NUP). This is a significant development; as for the first time, there will be formal links between primary care and hospital based secondary, tertiary and quaternary care as part of an integrated health cluster. I believe this is of critical importance to NUCOHS, as we will now be able to forge a partnership with the primary care sector in general, and the Polyclinics in particular. I think it will be good for the people of Western Singapore as a more integrated public system aims to deliver the highest quality of patient care in an affordable manner. Consultation work with the clinical and operations teams as NUCOHS, Jurong Health and NUP has commenced. It is intended that a plan for regionalised oral healthcare will be completed in the next four to six months.
As we prepare for the new NUCOHS, and expand our mission, we are engaging and consulting with many internal and external stakeholders. In this and future editions, I will include some details of the dean's diary engagements to highlight the main engagement activities.
I hope you enjoy reading this edition and we greatly appreciate you taking the time to do so.
Professor Patrick Finbarr Allen