It was a beautiful Saturday and there was a palpable buzz in the air for this year's Open Day. Held on 11 March 17, U-town was transformed into a one-stop shop for information on all the undergraduate degrees offered at NUS just for this occasion. As in years past, the Faculty of Dentistry's booth received a continuous stream of visitors enquiring about what to expect when training to be dentists.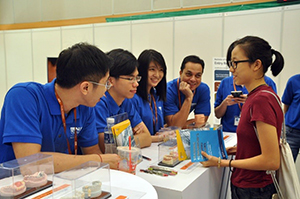 Many were potential applicants asking about our coursework, some were parents looking out for career opportunities for their children and the booth even welcomed visitors as young as 14 years old (talk about getting a head start)!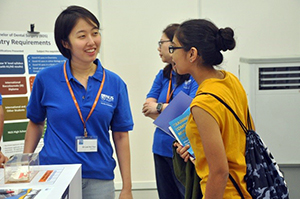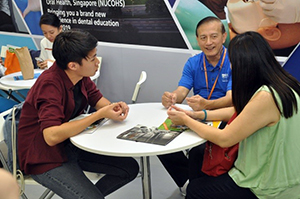 Our platoon of volunteers, made up of staff and final year dental students, were on hand to field questions and to interact with the visitors. FOD's Dean, Prof Patrick Finbarr Allen, also gave an informative talk to a large group of parents and applicants which provided them with great insights to life as a dental student. All in all, the FOD's day out at the Open Day was a rousing success and the team is already looking forward to next year's event.