Endodontics Residency Training Programme
The Endodontic Residency Programme comprises of didactic, clinical and research components. Clinical training incorporating state-of-the-art technologies is corroborated with advanced didactic instruction in the principles of Endodontics and the basis for biomedical sciences. There may also be an opportunity for a 3-4 weeks attachment at Baylor College of Dentistry in USA for increased educational exposures.
The resident is required to engage in a clinical or basic science research project. The resident is encouraged to attend conferences (both local and international) and present their research findings, conduct table-clinics, etc. at such meetings.
---
Read what our past residents have to say about the programme:
"My experience at the NUS Endodontic Residency Training Programme was truly a memorable one which has shaped me in many ways.
I am grateful for our dedicated teachers and mentors who have committed to the teaching and practice of excellence in endodontics. In the programme, strong emphasis is placed on the development of each student's abilities, according to each individual's capacity. With the privilege of a small teacher to student ratio, we had many in-depth and thought-provoking discussions during literature review seminars as well as during clinical sessions. Beyond the classroom and clinics, the teachers sought to develop us as individuals and provided consistent and timely feedback that aided in our personal growth. In the field of research, we had the freedom to explore different areas to develop research projects according to our own interests – from bench-top research dealing with stem cells and bacteria, to chair-side clinical research dealing with biological samples and patients.
As our clinical training was held at two public institutions (NUHS and NDCS), there were many opportunities to interact with other specialities. To supplement our knowledge in fields other than our own, we attended weekly treatment planning seminars with residents from other disciplines (Prosthodontics, Periodontics and Oral Maxillofacial Surgery). In retrospect, these moments have honed my treatment planning skills and taught me to think beyond Endodontics in the holistic management of my patients.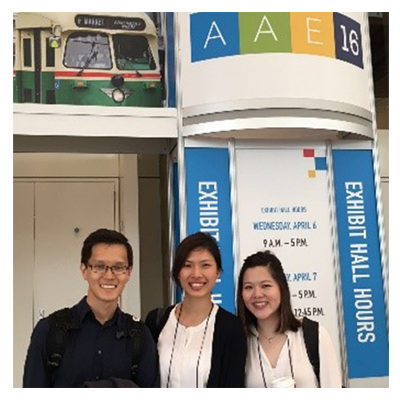 One of my most valuable experiences from the programme was the opportunity to learn from renowned experts of the field from different parts of the world. In the course of the programme, many of these respectable "Endodontic giants" were invited to conduct seminars and lectures for the Endodontic residents locally – it was through these sessions that my perspectives were broadened and my understanding deepened. Another memorable highlight of my residency years was the opportunity to attend the American Association of Endodontists (AAE) conference in San Francisco with my course mates and teachers, during which we were exposed to different treatment philosophies and techniques as well as state-of-the-art technology and scientific updates."
I would highly recommend the NUS Endodontic Residency Training Programme to aspiring Endodontists, who seek to embark on a rewarding and unforgettable learning journey.
Dr Valene Phang
MDS (Endodontics) (2017)
---
"Looking back, I would say that it had been a fruitful and valuable learning experience over my threes years spent at the NUS Faculty of Dentistry. The small class size of my programme allowed a learning environment with close attention from our tutors. Clinical training was comprehensive as I was exposed to a wide scope of clinical cases, with some challenging ones that certainly aided in the training of a competent dental specialist. The clinical supervisors were also able to provide timely feedback whenever required.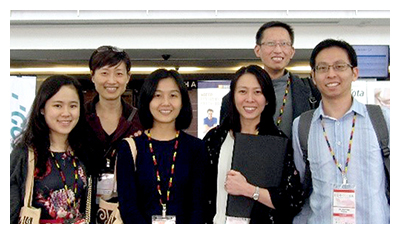 The programme was also able to attract a number of overseas visiting professors who are internationally renowned figures in the field of endodontics, and their sharing of knowledge and experiences had certainly benefitted the residents greatly. The endodontics residency programme also provided a good research exposure for the residents, and I was fortunate to be given the opportunity to present a poster at an overseas conference at the IADR-SEA division in 2014.
I am definitely grateful to the Faculty for providing me with the platform to upgrade my skills and become an endodontist."

Dr Tan Shao Yong
MDS (Endodontics) (2015)
---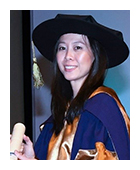 "My journey in the 3 years of postgraduate training in endodontics has been immensely fulfilling and gratifying, albeit challenging. The rigorous nature of the programme, the guidance of our exceptional teachers and the vast opportunities provided were key to the discovery of many untapped potentials within me. As a foreign student, the learning curve was steep but thanks to my caring fellow classmates and teachers that I could catch up and adapt rather smoothly. Looking back, it was one of the best decisions in my life to apply for the NUS MDS Endodontics programme and it is truly a privilege to be part of this astounding school."
Dr Tay Chiew Xsia
BDS (Malaya), MDS (Endodontics) (Singapore) (2016), M Endo RCS (Edinburgh)
---
"I am truly privileged to call myself a past graduate of the MDS (Endodontics) programme offered by the Faculty of Dentistry, NUS. Over the years, the quality of the programme has improved leaps and bounds and this is reflected by the fact that it is one of the most highly sought after specialty training programme offered by NUS. I applaud the hard work of the dedicated committee members that constantly tweak and tailor this programme to keep up with the winds of change in the science behind the clinical practice of Endodontics. In my three years' experience, the various pedagogy applied has rigorously improved the way we residents think, approach and work through challenges in order to be competent thinkers and practitioners. There are tremendous opportunities for residents to interact with various field experts from both the local and international field, and this enables us to benefit from an all-rounded education. This is particularly a pull factor for those considering a formal postgraduate education as we ought to develop both lateral and in-depth knowledge of the subject as well. Incoming residents can expect to be given the opportunity to hone their technical skills with modern equipment provided at both the University and National Dental Centre Singapore training centres. Not only so, they also have access to state-of-the-art laboratory facilities to enable the conduct of good research – all these, while being supported by our various highly experienced faculty staff.
To say the very least, I thoroughly miss my days as a resident in this programme due to the richness of the experience one can expect from it. Given another opportunity, the NUS MDS (Endodontic) programme will still remain as my top choice to pursue my postgraduate education. Looking forward, I am thankful for how the programme has helped me develop the skills of continual learning as I move into a phase of serving my patients with evidence-based endodontics with beneficence."
Dr Lim Wen Yi
MDS (Endodontics)
Recipient of the Society of Endodontists Singapore Medal for achieving a Distinction at the Final NUS MDS Conjoint Exams with RCSEd
---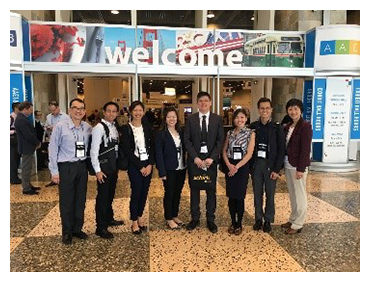 I am currently a registrar with the University Dental Cluster, National University Health System ("NUHS"), and undertook the residency programme in Endodontics from 2013 to 2016 ("Endodontics Programme"). As Endodontics is an area which I am passionate about, I applied for and was fortunate to receive a sponsorship from NUHS (NUHS Academic Medicine Development Award).
The Endodontics Programme focuses not only on didactics, but also on clinical services and research. Dedicated endodontists facilitated the programme as consultants, allowing us to tap on their practical and invaluable expertise and knowledge. The programme also provided many opportunities for residents to attend and present research papers at prestigious international conferences.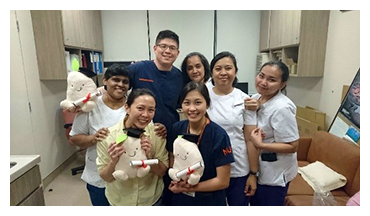 The rigour of the Endodontics Programme has equipped me with the necessary skillset to address the treatment needs of our patients – providing me with more confidence to better diagnose and undertake more complex endodontic procedures. It is a privilege to be able to help alleviate the negative stigma associated with visiting dentists and address the pain which our patients suffer. Working in a multi-disciplinary environment enables us to provide our patients with holistic treatment, and has allowed me to appreciate the different perspectives from other disciplines.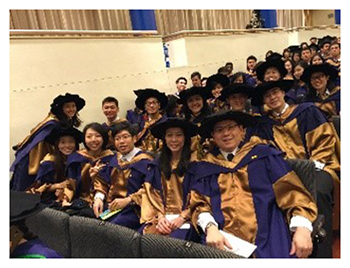 The Endodontics Programme offered by the National University of Singapore has benefitted me immensely and is pivotal to the continued advancement of the Endodontics discipline in Singapore. I would encourage future candidates who are passionate in Endodontics to consider the programme.
Dr Wataru Ode
MDS (Endodontics)