History/Milestones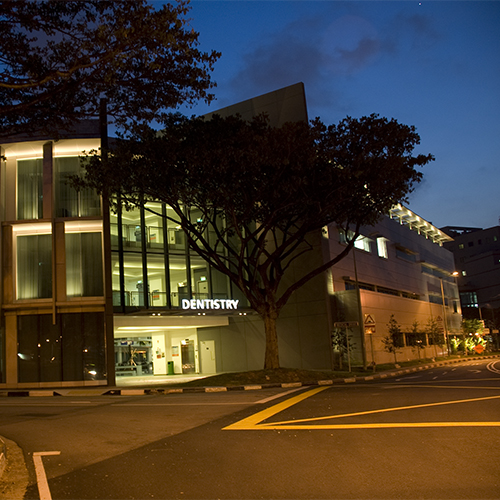 1970

School of Postgraduate Dental Studies (PGDS) was established. Assoc Prof Ronald Victor Lam was appointed as the first Director of the School and served from 1970 – 1972.
The course leading up to the Master of Dental Surgery (MDS) degree was offered for Oral Surgery, Operative Dentistry and Prosthetic Dentistry. There was no structured training programme. Candidates had to take a Primary MDS examination similar to the Fellowship in Dental Surgery (FDS) Part I before they were allowed to register for the Final MDS examination, and after two years of relevant clinical postings or four years of general dental practice.
1972
Prof Francis Lee Moh Shin was appointed as Director and served until 1978.
1978
Assoc Prof Chan Yew Ai was appointed as Director and served until 1979.
1979
Clinical Assoc Prof Lim Kheng Ann was appointed as Director until 1986.
1986
Prof Chew Chong Lin was appointed as Director. He is currently still serving as Director of the Division.
1989
A two-year structured programme leading to the Final MDS examination was introduced. At the same time, the Operative and Prosthetic Dentistry courses were replaced by a course in Prosthodontics
1992
The 3-year Orthodontics Residency Training Programme was introduced.
May 1994
A total of four three-year Residency Training Programmes were offered – Endodontics, Oral and Maxillofacial Surgery, Orthodontics and Prosthodontics.
1997
The school was renamed as the Graduate School of Dental Studies (GSDS).
July 2002
The school was renamed as the Division of Graduate Dental Studies (DGDS). The Periodontology Residency Training Programme was introduced.

The DGDS has expanded its scope and involvement in the professional life of the dentist by providing Continuing Dental Education seminars/ courses.
Jan 2007 to Date
The Centre for Advanced Dental Education was setup in 2007 with the launch of the Graduate Diploma in Dental Implantology programme.