News
Faculty of Dentistry Oral Health Screening – 22 March 2014
As part of Faculty of Dentistry's 85th Anniversary celebrations, an Oral Health Screening was organised on 22 March 2014 at the faculty ground. About 260 participants were screened. Chief Dental Officer, A/P Patrick Tseng graced the occasion and also assisted with the screening.

The theme of this event was "Make Oral Health Care a Family Affair" where   family members were encouraged to attend the event together.  Through the screening, participants were able to discover their existing oral health state and customised advice were offered to help them maintain good oral health.  Family members were reminded to encourage each other to maintain good oral hygiene practices at home and add a sparkle to their smiles.

Besides oral health screening, dental health talks were organised to raise awareness of related oral health issues. These covered a range of oral health subjects– gum health, orthodontics, child oral health, seniors' oral health – and were delivered by respective specialists of these fields. Booths were also set up to promote oral health messages and gave an atmosphere of "edu-tainment" for the participants.

The screening provided students and staff the opportunity to share their knowledge and expertise and make a contribution towards improving the oral health of the community. Students were able to interact closely with the participants and nurtured values such as professionalism, care and compassion.
Photogallery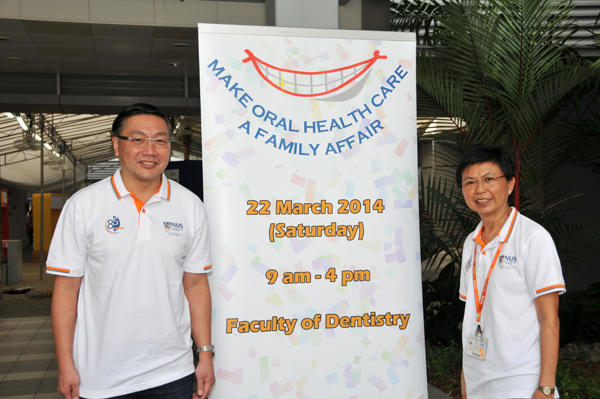 Associate Professor Patrick Tseng (Chief Dental Officer, MOH) and Associate Professor Grace Ong (Dean)
opening the Oral Health Screening event at Faculty of Dentistry, NUS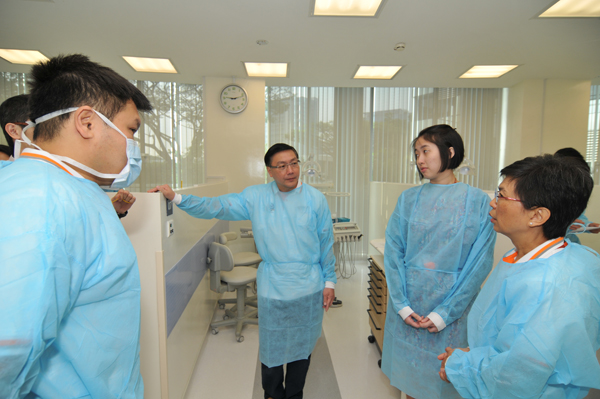 CDO and Dean interacting with alumni and students helping out at the screening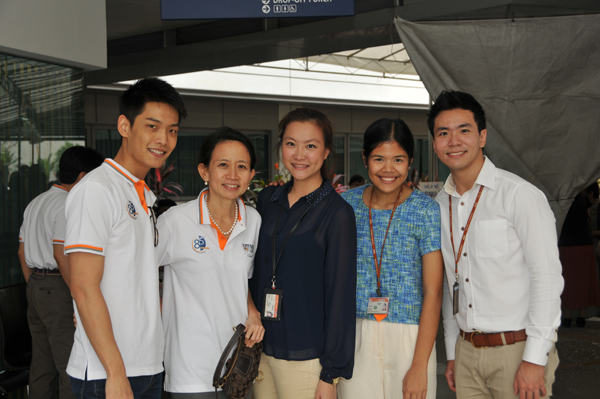 Happy smile from a happy event