News

FoD Participation at IADR 2017
The 95th General Session & Exhibition of the IADR, was held in conjunction with the 46th Annual Meeting of the AADR and the 41st Annual Meeting of the CADR at the Moscone West in San Francisco, USA from 22-25 March 2017. Besides our faculty and students presenting their research work, the Faculty is represented at booth #115 of the Exhibition Hall. The booth received an overwhelming number of visitors. It was an excellent opportunity for our delegation to meet international participants and raise the Faculty's profile.
Photogallery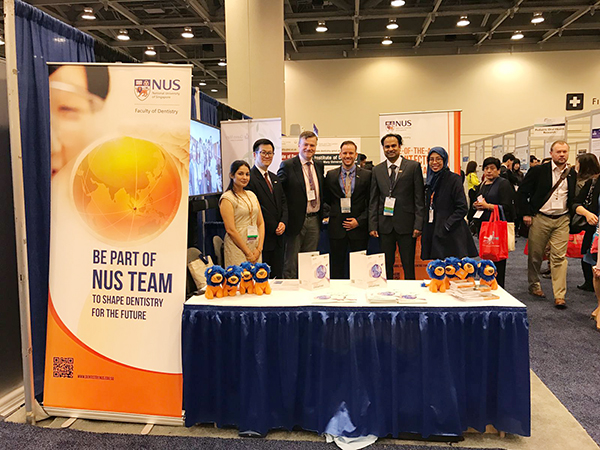 NUS Team at IADR Exhibition Booth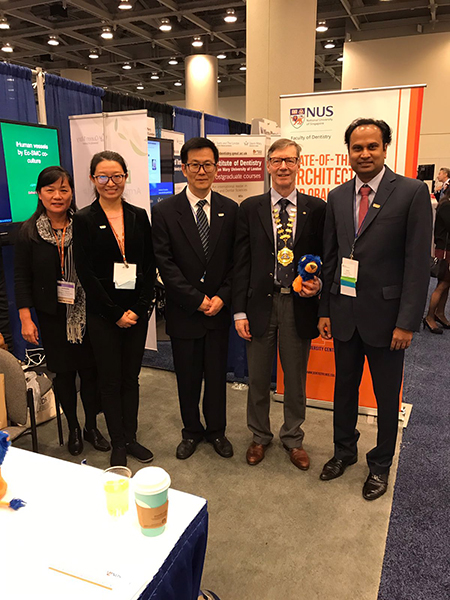 IADR President Prof Jukka Meurman visiting the NUS Booth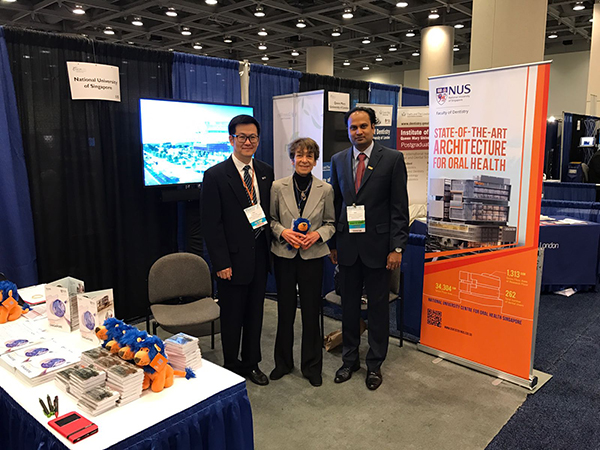 Prof Martha Somerman, Director of the NIDCR visiting the NUS Booth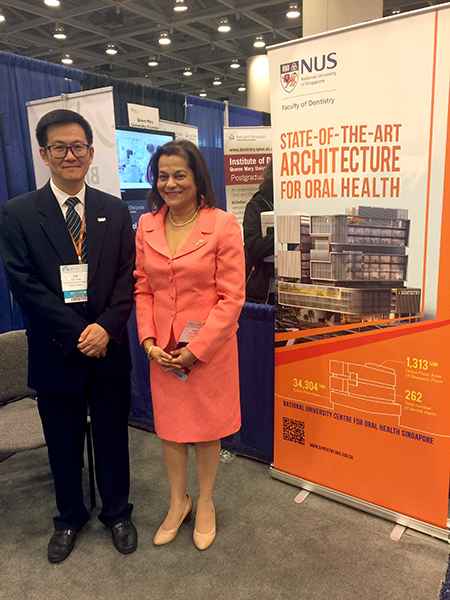 Prof Rena D'Souza, IADR President-elect & IADR President 2018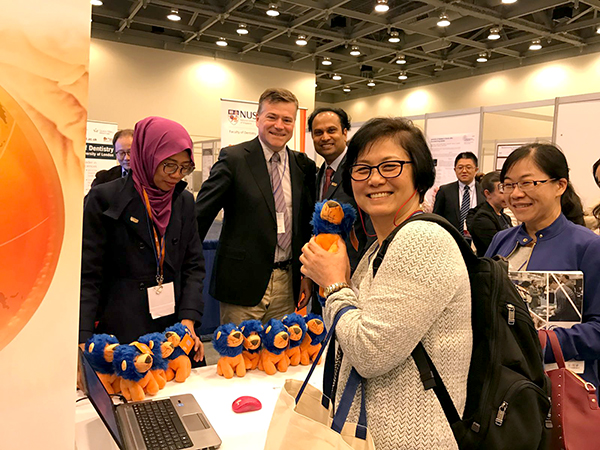 Visitors were very happy to receive the NUS Lion which was the most popular item among the IADR exhibition booths
NUS Dentistry students win prestigious IADR Awards
Two PhD students from the Faculty of Dentistry, NUS received prestigious awards from the International Association for Dental Research (IADR) during the Annual General Meeting.
Dr. Preethi Prajod, a second year PhD student under supervision of Dr. Jaya Seneviratne (primary supervisor) and A/Prof. Wong Mun Loke (co-supervisor) received IADR/Colgate Research in Prevention Award for her work on "Metagenomics of oral microbiome during pregnancy and postpartum period". Dr. Prajod received her award from Prof. Angus Walls, President of IADR at the IADR/Colgate Award ceremony. Congratulations Dr. Prajod!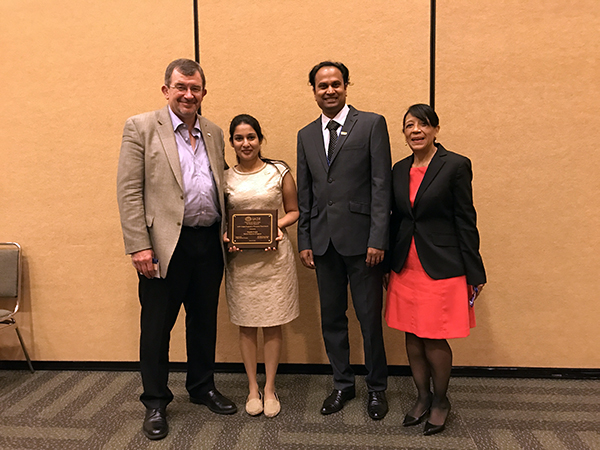 Mr. Kassapa Ellepola, a final year PhD student under supervision of Dr. Jaya Seneviratne (primary supervisor) and A/Prof. Cao Tong Received IADR Lion Award for his work on "Streptococcus mutans GtfB augments Candida albicans accumulation in mixed-species biofilms". Mr. Ellepola received his award from Prof. Gill Diamond, President of IADR Microbiology/Immunology Group at the Microbiology/Immunology Group Business meeting. Congratulations Mr. Ellepola!