News

FoD Participation at IADR 2018
The 96th General Session & Exhibition of the IADR was held at ExCel London Convention Center, London from 25-28 July 2018. Besides faculty members and students presenting their research work, FOD was represented at booth #217 of the Exhibition Hall. The booth received an overwhelming number of visitors. It was an excellent opportunity for the FOD delegation to meet international participants and to raise the Faculty's profile.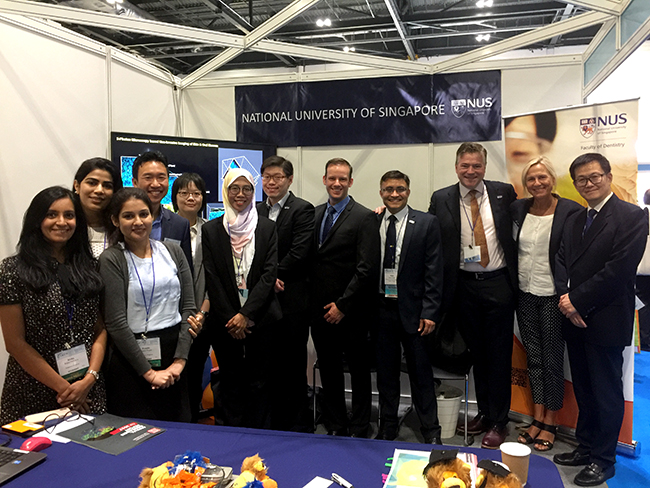 Faculty and Students from FOD

Photogallery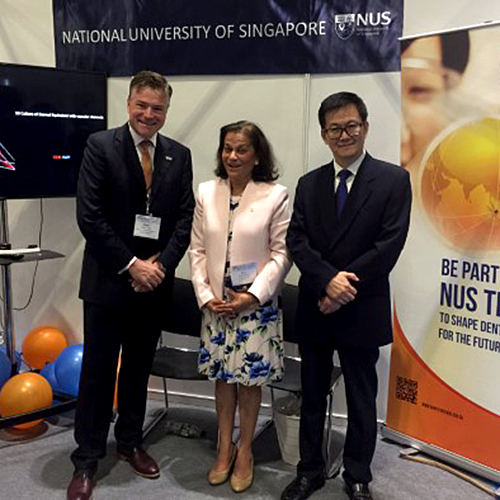 Prof Patrick Finbarr Allen, Dean, and A/Prof Cao Tong, Vice Dean of Research, FOD
with Prof Rena D'Souza, IADR President (2018-2019).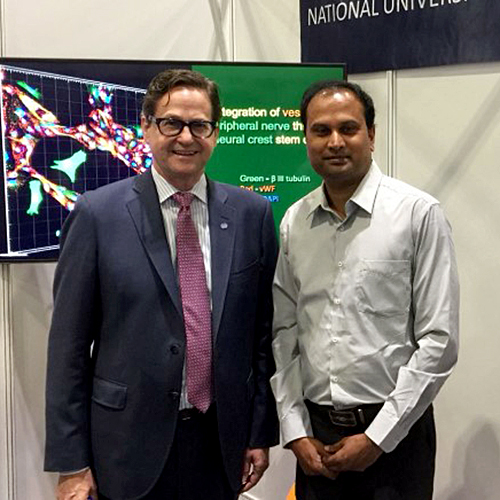 Dr CS Jaya with Dr Christopher Fox, Executive Director of IADR.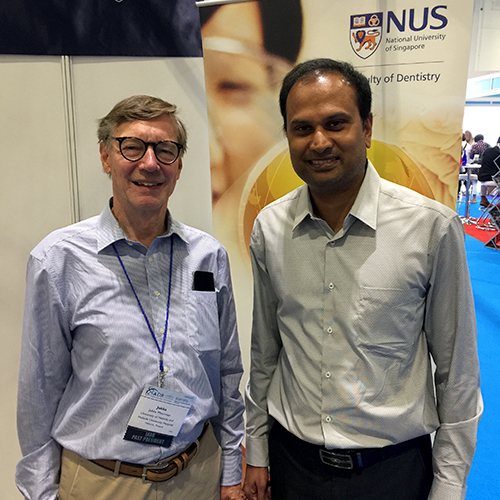 Dr CS Jaya with Prof Jukka Meurman, Past President of IADR (2016-2017).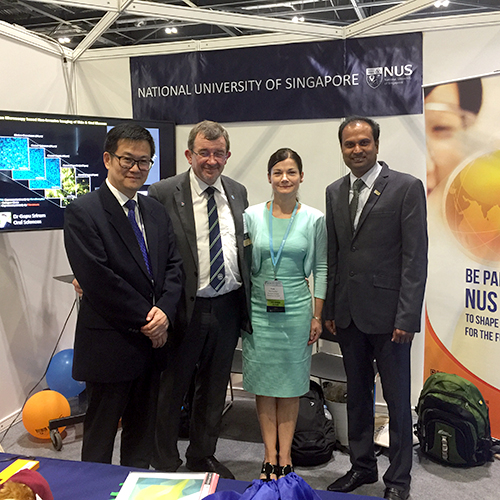 A/Prof Cao and Dr Jaya with Prof Angus Walls, IADR Immediate Past President
(2017-2018) and IADR President-elect Prof Paula Moynihan (2018-2019).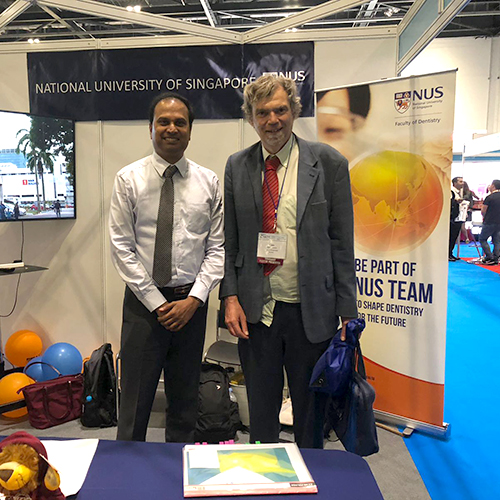 Dr Jaya and Dr Alain Berard, Immediate Past Chair of IADR Constitution Committee.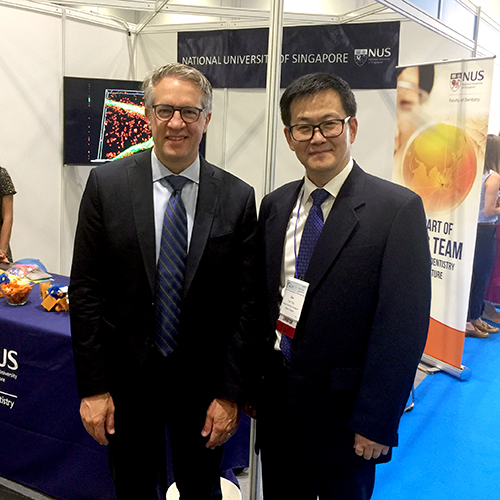 A/Prof Cao with Prof William Giannobile, Editor in Chief of Journal of Dental Research.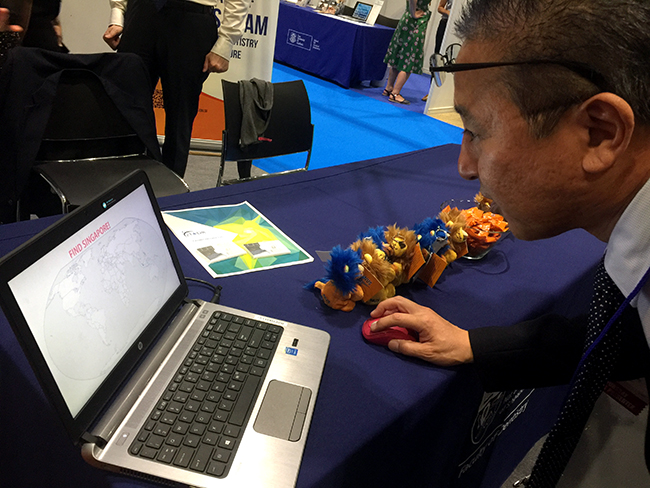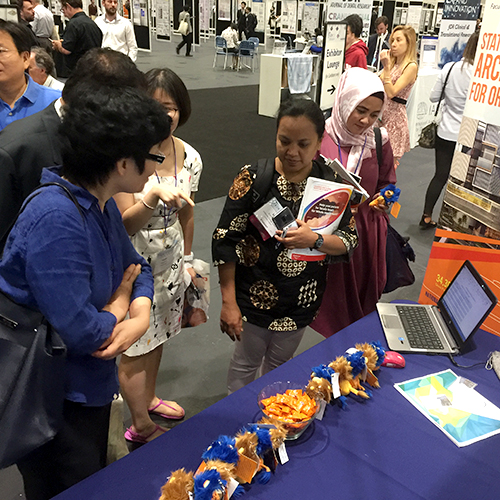 Numerous visitors stopping by to enquire at the FOD booth and trying their hands on a simple 'Spot Singapore on the World Map' quiz.
At the same time, NUS bagged three prestigious awards from the event. Congratulations to our winners!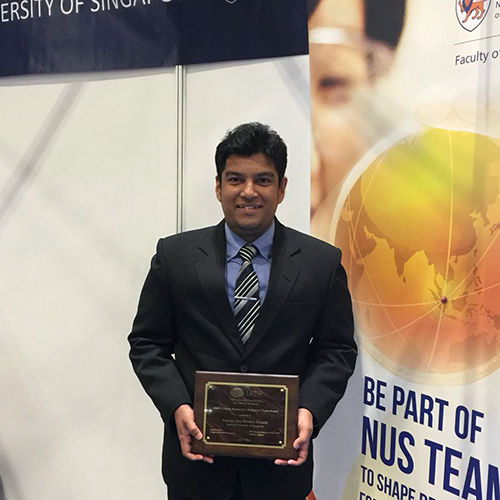 1) IADR Colgate Research in Prevention Travel Award – Dr Kassapa Jayo Bandara Ellepola
(Supervisor: Dr CS Jaya)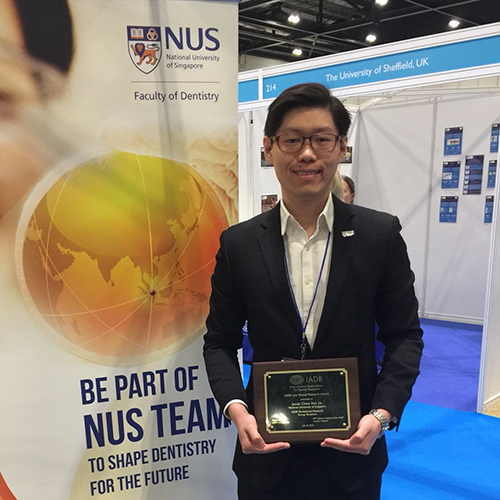 2) IADR Lion Dental Research Award – Dr Jacob Chew Ren Jie
(Supervisor: Dr Toh Wei Seong)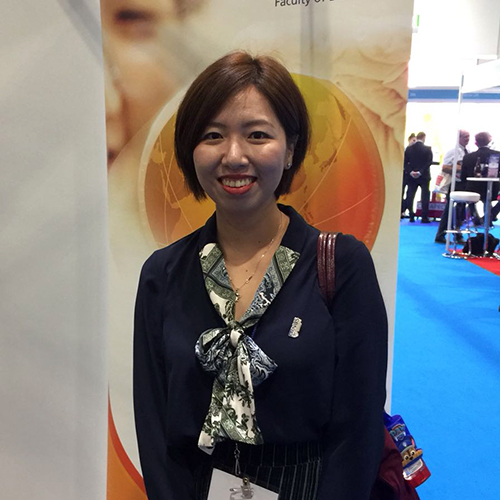 3) 1st prize in Senior Group of Bernard G.Sarnat Award in Craniofacial Biology
– Dr Zhang Shipin (Supervisor: Dr Toh Wei Seong)
In addition, A/Prof Tan Kai Soo and her research team's work on "Role of Oral Microbiota in the Severity of Chemotherapy-Induced Oral Mucositis" received a special mention via a press release made by IADR during the conference. Full abstract and list of authors of the study are accessible here.
At the same time, Prof Allen, A/Prof Cao and Dr Gopu Sriram held a fruitful discussion at QMUL and IADR with Dean of QMUL, Prof Irene Leigh, Head of the Centre for Oral Clinical Research and Head of Periodontology and Implant Dentistry Prof Nikolaos Donos, The Blizard Institute's PI Prof Angray Kang and Clinical PI Dr Nikos Mardas. The collaboration will work towards preclinical animal study and clinical trial based on the previously signed NDA and MOU between the institutes.
The FOD delegation also took the opportunity to visit QMUL Institute of Dentistry and the impressive The Blizard Institute.