News
Memorandum of Understanding Between NUS and QMUL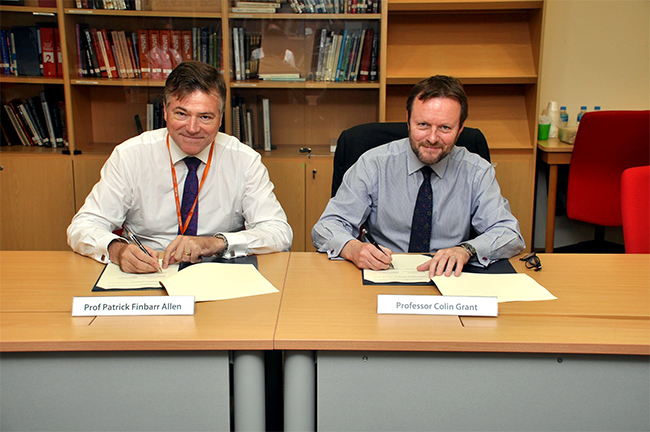 A Memorandum of Understanding (MOU) was signed between the National University of Singapore (NUS) Faculty of Dentistry and the Queen Mary University of London (QMUL) Institute of Dentistry on 30 April 2018. The MOU aims to foster joint research, exchanges and other developmental activities between the two institutions.
The NUS and QMUL have started collaboration even prior to the MOU in the exploration for the translation and clinical application of iHuman-skin/mucosa.  The project is helmed by Associate Professor Cao Tong from FoD, NUS who is also the team leader of the iHuman technology which introduces next generation of in-vitro and in-vivo human platform software models, and Professor Nikolaos Donos from QMUL, who is a globally renowned clinician scientist in periodontology, specialising in the clinical treatment of patients with periodontal diseases and implant dentistry.
The signing of this MOU will see exchange of scientific and academic information and materials as well as in the identification of opportunities for organisation of joint academic and scientific activities. Exchange programmes between students and staff from both universities, and the sharing of curriculum and pedagogical development are examples being considered.
Professor Patrick Finbarr Allen, Dean, Faculty of Dentistry, NUS and Professor Dr Colin B Grant, Vice-Principal (International), QMUL signed the MOU as representative of their respective institutions.