News


A/Prof Patrick Tseng Receives Prestigious NMEA Award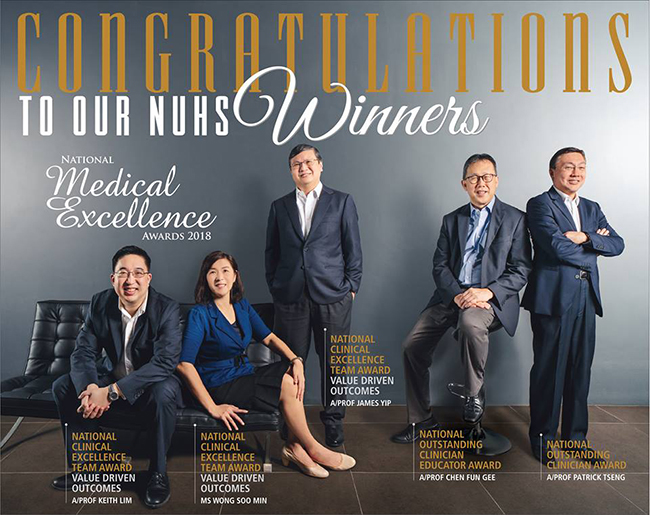 We would like to congratulate our A/Prof Patrick Tseng, Assoc Professor of Endodontics, FOD and Senior Consultant at NUCOHS, for receiving the prestigious National Outstanding Clinician Award at the National Medical Excellence Awards organised by the Ministry of Health, Singapore held on 16 August 2018.
A national level award, the NMEA recognises the efforts of clinicians, clinician scientists and other healthcare professionals for their clinical and research work. It also acknowledges their contributions in advancing healthcare and in improving the standards of patient safety and quality of care, which ultimately improve people's lives.
The NMEA Outstanding Clinician Award recognises A/Prof Tseng's exceptional contributions to the advancement of safety and quality in patient care and the field of Endodontics.
Congratulations A/Prof Tseng!