News
Resilience Run
The Faculty of Dentistry together with the Faculty of Arts and Social Sciences and Faculty of Science jointly organised the Resilience Run on the Saturday morning of 29 March 2014 to commemorate the 85th Anniversary of the Faculties. Conducted at the NUS Running Track, it was also a fund-raising event in support of the Enablers, a non-profit student-interest group that help special needs students integrate into campus life. Over 500 staff, students, alumni and supporters participated in the 5-hour run. Prominent paraplegic athlete, Dr William Tan was also present to complete 85 km around the track.
Participants were flagged-off in groups every hourly from 7 to 10am. And in tandem with the event's theme, pushed themselves to the limit of their endurance to clock the furthest distance they could. We specifically applaud FOD's alumni Dr Benny Goh who completed 34 km (or 85 times round the track) and several others who completed more than 5 km. All in all, it was a celebratory atmosphere as family members joined the event (Dr Roxanna's bubbly boy; Mrs Rosa and Mr Tok Wee Wah's children etc) and forged bonding with families of Faculty staff.
Provost, Professor Tan Eng Chye was also present as the event's Guest of Honour and together with the Deans of FASS, FOD and FOS displayed inspirational leadership as they led the relay teams in their final laps with Dr William Tan across the finishing line. This was indeed the crescendo of the event as it symbolically demonstrated the resilience of the three Faculties in overcoming the challenges they faced in the early years of existence and the journey each took to achieve their success today. Dr William Tan's presence and the 85-km sprint had made the Run even more momentous. He was the life-example of a resilient spirit that triumphed against great adversity, and aptly resonated with the history of the three Faculties.


Photogallery
Dr William Tan... the epitome of Resilience.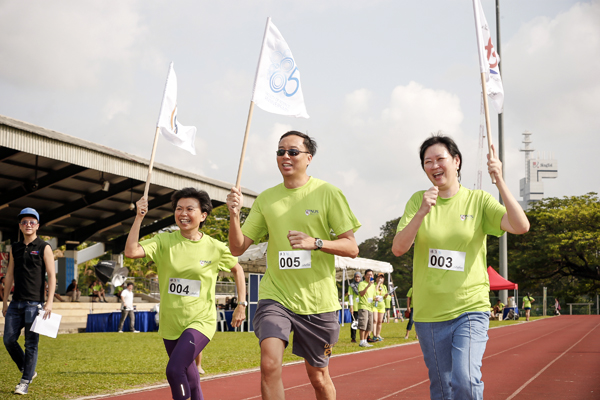 Resilient Leadership.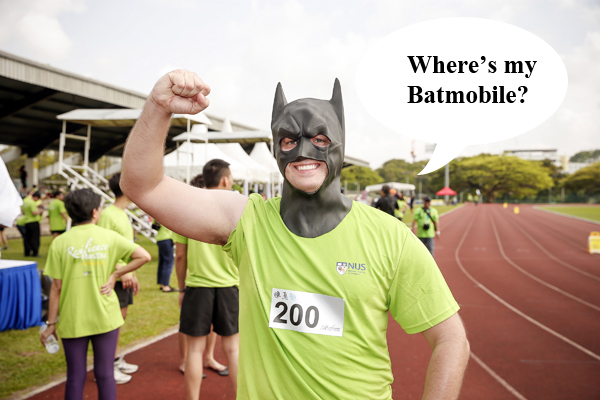 FOD's Batman... maybe he had mistaken Dr William Tan's as his.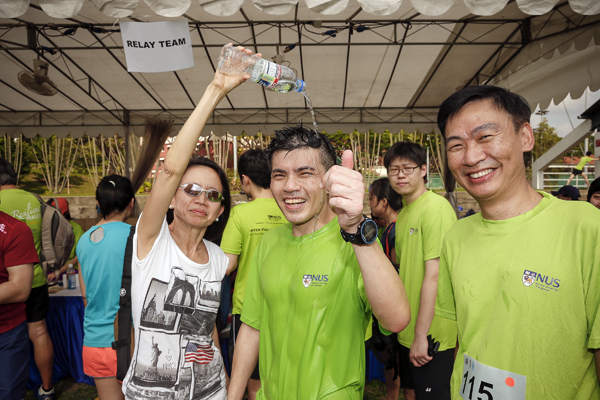 Dr Benny Goh - Our Star Runner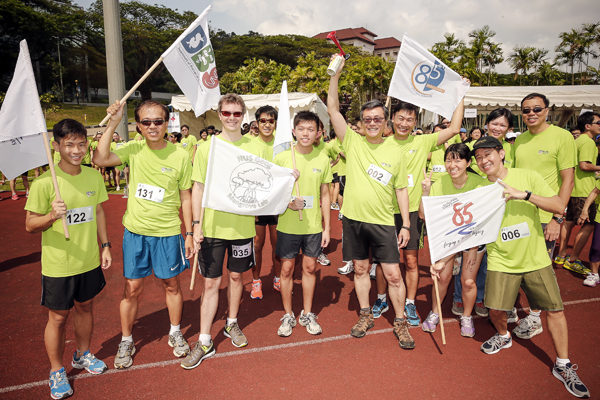 Provost with Relay Teams...before the Run.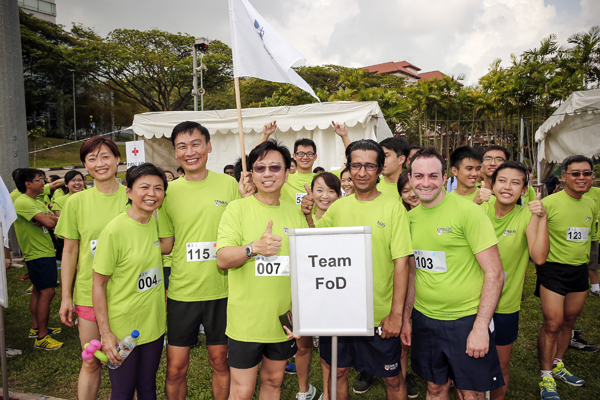 Team FOD...thumbs-up for a good run!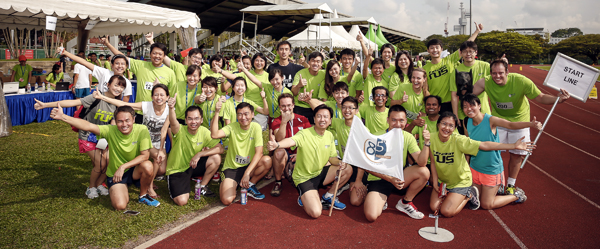 FOD Participants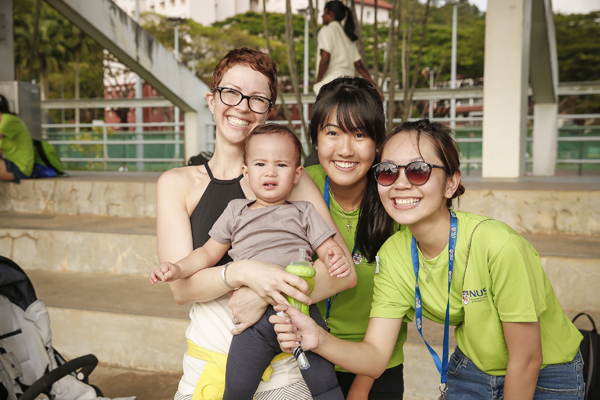 Probably the youngest participant of the day. Well done, Dr Roxanna!
FOD team with Dr William Tan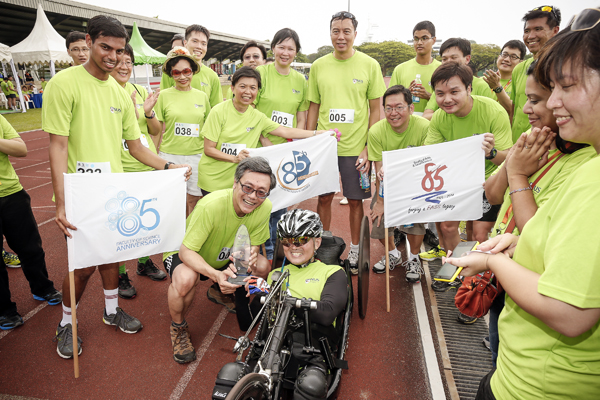 Memento for Dr William Tan
More Memories