Dear Dental Colleagues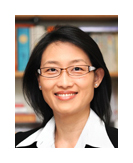 The Centre for Advanced Dental Education (CADE) was established in 2006, before compulsory Continuing Professional Education (CPE) programme was mandated by the Singapore Dental Council from 2007 and enacted by the Dental Registration Act in 2008.
As a leader in continuing dental education then and now, CADE has forged a strong identity through its highly successful and established Graduate Diploma in Dental Implantology, which has delivered eight graduating cohorts since. We have also introduced the Graduate Diploma in Advanced General Dentistry which trains the general dental practitioner to deliver patient care at an advanced level to respond to a dynamic health care environment.
Our annual Faculty of Dentistry Symposium and NUS Clinical Dentistry Symposium are popular events in the dentists' calendar. With the impact of international speakers of distinction, the thematic conferences draw dental colleagues locally and beyond to share in new scientific knowledge and technologies and are often oversubscribed.
Coming into its 11th year of operations, CADE is aligned with the Faculty of Dentistry's initiatives and continues in its aim to provide continuing dental education and clinical training in tandem with the government's to develop the profession.
We hope to tailor workshops, courses and programmes with you in mind, so that they are relevant to your practice and look to receiving your feedback on how to improve.
Let us work together towards good oral health for our patients by improving dental care through education.
Associate Professor Victoria Yu
Director
Centre for Advanced Dental Education