Dean's Message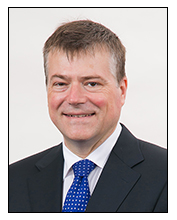 Welcome to the Faculty of Dentistry at the National University of Singapore.  We are part of a vibrant University which is one of the highest ranked in the world.  We are also located near the National University Hospital, which is the main acute services hospital in western Singapore.  Being located so close to the University and a major teaching hospital is a key enabler in helping us to deliver our tripartite mission of education, research and clinical service.  Our key stakeholders are our patients and our students and our aim is to provide the best possible care and service to both. The Faculty of Dentistry is also a part of the National University Health System (NUHS), an academic health centre comprised of an acute hospital, three University health faculties and two national centres.  We will open the National University Centre for Oral Health in 2019 with an expanded specialist care service, education and research remit.  As part of the NUHS we have access to expertise across a wide range of clinical and academic domains, and we aim to promote good oral health in Singapore through our research, education and clinical service. 
Our Faculty provides a range of clinical training programmes at undergraduate and postgraduate level.  We have been training dentists for nearly 90 years and our BDS programme is designed to equip new graduates with the skills they need to practice dentistry safely and independently.  Our philosophy is to "teach less, learn more" and we encourage the development of critical thinking skills as part of the lifelong learning process.  Our students are trained using clinical simulation initially before progressing to patient care in dedicated clinics.  We have excellent facilities for students to learn the biological basis of disease, develop communication skills and professional behaviours, and, modern techniques for diagnosing and treating oral diseases.  Most of our clinical training is provided in modern, customised clinics within the Faculty, but we also roster students to outreach clinical settings as part of their learning experience.  We continue to refine and update our curriculum so that it compares favourably with the best in the world.
We have a vibrant taught Masters programme aimed at training dental specialists.  These are three year full-time programmes, and are offered in Oral Surgery, Orthodontics, Prosthodontics, Periodontics, Endodontics and, Paediatric Dentistry.  Our programmes are recognised for the purposes of registration with the Singapore Dental Council, and graduates from four of the programmes are also eligible to sit for membership examinations at the Royal College of Surgeons of Edinburgh.  Our students treat patients under supervision as part of their training, and we can offer a high quality clinical service to patients willing to be treated in student clinics. 
Our faculty staff includes clinicians and scientists actively working together to improve the evidence base for clinical care through research.  We have a range of platforms for people interested in research training, and offer Masters by research and opportunities to undertake a PhD degree.  Our researchers include laboratory based scientists, clinician scientists and health service researchers.  We can offer opportunities to undertake bench, clinical or population level research and have dedicated facilities and staff to support your research training.
Please take a closer look at our website and I hope you will join us as a student or patient and experience what we have to offer.
Professor Patrick Finbarr Allen
Dean